At SSE, our purpose is to responsibly provide the energy and related services needed now and in the future.  We aim to be a leading provider of energy and related services in a low-carbon world, ensuring we deliver our goals in a reliable and sustainable way.  The energy services we provide are essential to the communities we operate in, however we are mindful that there is an added responsibility for us to conduct ourselves in a way that enhances value to the societies we are part of.  As a responsibly-minded company, Sustainability is embedded throughout all of SSE's different business operations, along with our other core values of Safety, Service, Teamwork, Efficiency and Excellence.
SSE is a FTSE 100 company, employing over 11,000 people across the UK and Ireland.
Why inclusion matters for SSE 
We believe that greater diversity brings broader debate, which leads to better decisions and ultimately better business delivery.
That's why we actively seek different views and perspectives from a broad range of people across SSE. We're serious about promoting inclusion and diversity and have a well-defined strategy to encourage difference coming into, staying on and progressing up within SSE. We measure our progress against the Equal Approach Return on Inclusion tool and latest results show that we have reached Champion level, demonstrating the success of our strategy and the robustness of the underlying processes that we have put in place.
Our pledges and commitments
We are signatories of Powerful Women and exceed the target set by the Hampton Alexander review which has set a 33% target for women on boards of FTSE 350 companies by 2020. As of 1st May 2020, SSE's board is 36% female.
We're a trailblazer organisation of the Scottish Government's Young Person's Guarantee which aims to secure the opportunity of a job, placement, training or volunteering for every 16-24 year old in Scotland.
The Bloomberg Gender-Equality Index is the world's only comprehensive investment-quality data source on gender equality. We've featured in this listing since 2018.
We're committed participants of the EU skills Inclusion and Diversity Forum working with Inclusion leads from a range of Energy and Utility companies to share best practice and drive increased diversity across the industry as well as forum members of the United Nations Global Compact Inclusion and Diversity Forum.
We're also signatories of Equal by 30, PWC TechSheCan, Social Mobility Pledge, STEM Code and Valuable 500.
Tackling gender diversity first
At the outset, it is important to recognise that real inclusion and true diversity is about valuing difference in every sense. It is about people of different backgrounds, abilities, religion, sexual orientation, ethnicity and gender. But it is also about different ways of thinking, communicating and working. It is the multiplicity of differences – at all levels – that has been proved to make organisations more successful. SSE fully understands it must nurture all of these differences, but at the start of this strategy it was agreed to tackle the challenge of gender diversity first.
What is the scale of the challenge?
SSE is an energy utility company operating solely in the energy markets in Great Britain and Ireland. Electricity networks and power stations are full of engineers and technicians: vocations that have traditionally been dominated by men. That has made SSE a company with a higher proportion of men compared to women in its workforce. There are functions, of course, where women are in the majority – for example in customer service or in human resources.
SSE Gender Statistics 2016/17

SSE has published the full details of its UK gender pay gap for four years in a row (see SSE's UK Gender Pay Gap Report 2019) and it is clear that women are under-represented at the more senior levels of the company. SSE is determined to do all it can to close the gap, and become a more successful company in doing so.
How is SSE addressing gender diversity?
In the context of the broad 'In, On and Up' gender diversity strategy, there are many initiatives and projects in place at SSE to bring about change. The aim of this report is to demonstrate the impact of those initiatives over the past three years and understand if the approach taken has been creating the maximum value possible.
The following case studies provide some examples of how SSE has been investing in gender diversity initiatives. Further information and reports can be found online at www.sse.com/beingresponsible/reporting-and-policy
Data drives change
SSE has welcomed new UK Government regulations that mean large companies must calculate and publish their gender pay statistics. SSE used the draft regulations in 2015/16 to undertake the exercise early and became the first FTSE100 company to publish the result. It did that because it believes a detailed understanding of the challenge gives enormously important insights into solving it. The results of the data analysis in 2017/18 show that the average gap between women and men's pay within SSE is 19.6%. This chimes with the national average and represents a slight widening of the gap within SSE each year from 2016. This was not unexpected, as it may be a consequence of the strategy to attract more entry-level women into the organisation.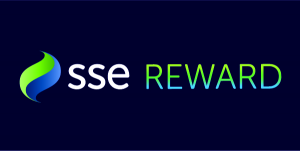 SSE Reward gives SSE customers a range of benefits for The SSE Arena, Belfast, The SSE Arena, Wembley and The SSE Hydro in Glasgow, including exclusive ticket presales, the chance to experience our customer lounges, and prizes you won't find anywhere else. Events include Andy Murray Live, The Who, Cirque de Soleil, Seasick Steve and Kiss Haunted House Party. For much more information please visit: SSE Reward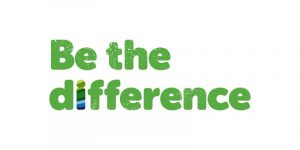 Since the launch of SSE's volunteering programme, we've helped over 2,500 projects, with big-hearted SSE employees dedicating their time to projects that matter in the communities where we live and work. All colleagues are encouraged to Be the difference by volunteering whether in the form of skills-based assistance and fundraising or DIY and gardening, and even school visits.
To read our employees experiences please visit our Be the difference page.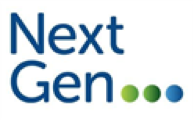 In a partnership with SportsAid, SSE supports 100 aspiring athletes who currently represent their country at nationally and internationally at age group level. These athletes have been selected by their governing bodies as the 'ones to watch' for the future.
The Next Gen programme began in 2013 with the view of providing a tangible legacy from Glasgow 2014. Starting with 9 athletes, it is now in its fourth year supporting 100 athletes, demonstrating the true meaning of legacy.
SSE supports the athletes not only with funding, but also through media and social media support to help share their journeys with their local community; opportunities to attend and participate in workshops and other World Class events such as the World Gymnastics Championships, SPOTY and The SSE Women's FA Cup final; and also mentoring from former and current Olympians and Paralympians.
The programme supports the business' agenda for diversity and inclusion and this year boasts a 60:40 F:M split, 15% disability athletes, and involves athletes from varying social backgrounds across the home nations aged from 13- 24.
Across the 4 years we have supported 259 athletes across 40 different sports.
This year is particularly exciting as Next Gen alumni Katie Archibald won a gold medal at the Rio Olympics, and we have 7 more athletes participating in the upcoming Paralympics. Our programme ambassadors are also in on the action too as Leon Taylor kept us updated on the colour of the diving pool as a lead commentator on the diving at Rio and Libby Clegg will compete in the Paralympics in a couple of weeks.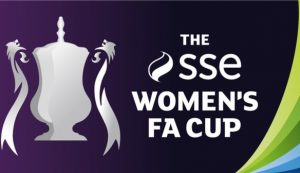 The SSE Women's FA Cup sponsorship, now in its second year, is the flag piece in our women's sport strategy. Our women's sport strategy aims to demonstrate our commitment to increased and improved opportunities for women in our business by increasing opportunities for girls to play football and helping to develop the Women's Game in England in partnership with the FA.
In addition to our sponsorship of the tournament, we have also created a girls only participation programme within England which allows clubs to apply for funding to create new girls only sessions for children between the ages of 5- 14. We are in our pilot year with 62 clubs on the programme. Results of the programme will be announced later this year.
Through our sponsorship of the tournament we have managed to break attendance records at cup final on cup final as well as offer customers numerous money-can't-buy opportunities such as hospitality in our lounge, player escort positions, and the chance to present the player of the match trophy to the winner.